Paranormalcy - Kiersten White
Weird as it is working for the International Paranormal Containment Agency, Evie's always thought of herself as normal. Sure, her best friend is a mermaid, her ex-boyfriend is a faerie, she's falling for a shape-shifter, and she's the only person who can see through paranormals' glamours, but still. Normal.
Only now paranormals are dying, and Evie's dreams are filled with haunting voices and mysterious prophecies. She soon realizes that there may be a link between her abilities and the sudden rash of deaths. Not only that, but she may very well be at the center of a dark faerie prophecy promising destruction to all paranormal creatures.
So much for normal.
The Name of the Star - Maureen Johnson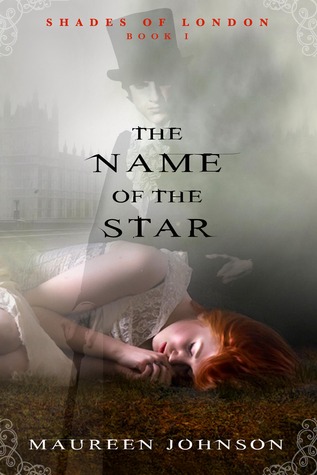 The day Louisiana teenager Rory Deveaux arrives in London marks a memorable occasion. For Rory, it's the start of a new life at a London boarding school. But for many, this will be remembered as the day a series of brutal murders broke out across the city, gruesome crimes mimicking the horrific Jack the Ripper in the autumn of 1888.
Soon "Rippermania" takes hold of modern-day London, and the police are left with few leads and no witnesses. Except one. Rory spotted the man police now believe to be the prime suspect. But she is the only one who saw him. Even her roommate, who was with her at the time, didn't notice the mysterious man. So why can only Rory see him? And more urgently, why has Rory become his next target? In this edge-of-your-seat thriller, full of suspense, humor, and romance, Rory will learn the truth about the secret ghost police of London and discover her own shocking abilities.